The Treasury of the Athenians, one of the finest examples of Late Archaic architecture, was erected at the beginning of the fifth century BC with a tithe of the spoils of the Battle of Marathon, part of which were displayed inside.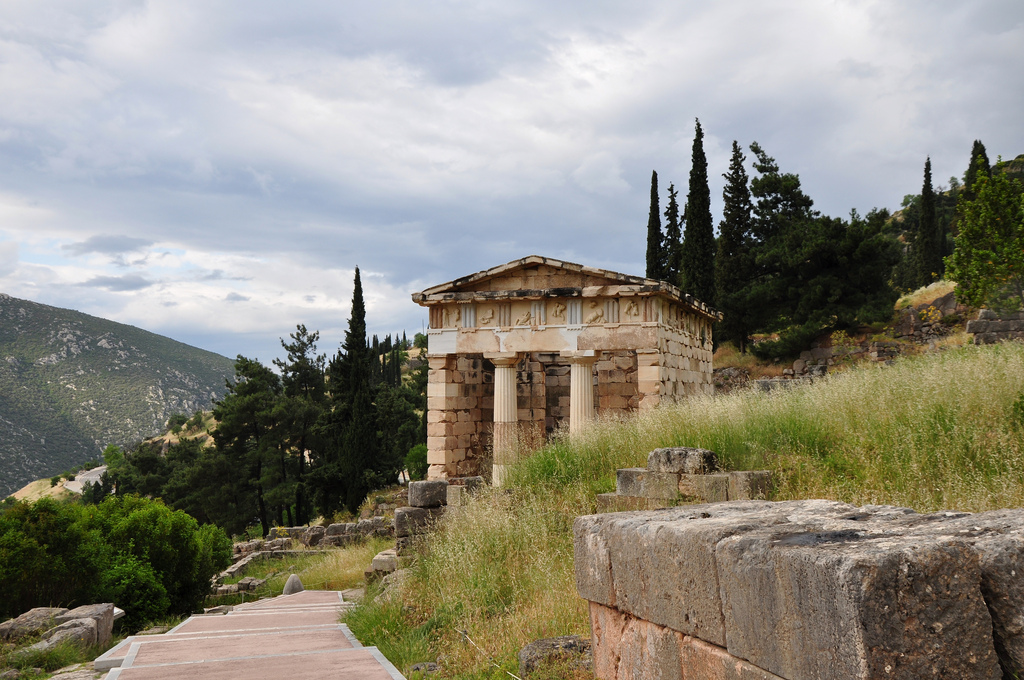 © Photo credits by Helen Simonsson under CC-BY-2.0
It was a Parian marble temple built in the Doric order. The 30 metopes of the frieze depicted the battle between the Greeks and the Amazons, the Feats of Theseus and the Labours of Herakles.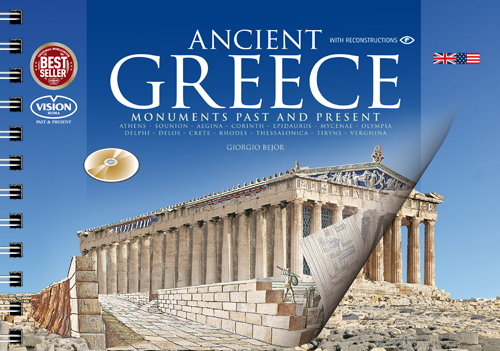 Do you want to know more about Delphi and the history of Greece?
Check out our guidebook to Ancient Greece, with detailed history and Past & Present images of the Acropolis, the Parthenon, Delphi and all the greatest historical and archaeological sites of Ancient Greece.
How to get to Delphi