The sanctuary as it appears today is the result of a long series of building projects carried out between the sixth and fourth centuries BC. It was constructed on artificial terraces at the foot of the Nauplia cliff, in the highest point of the city.
The sacred area (temenos) was shaped like an irregular trapezium (measuring approx. 190 x 130 m) and was surrounded by a wall (peribolos) made from irregular stone blocks. The peribolos had nine gates, of which the main one is used to access the sanctuary today.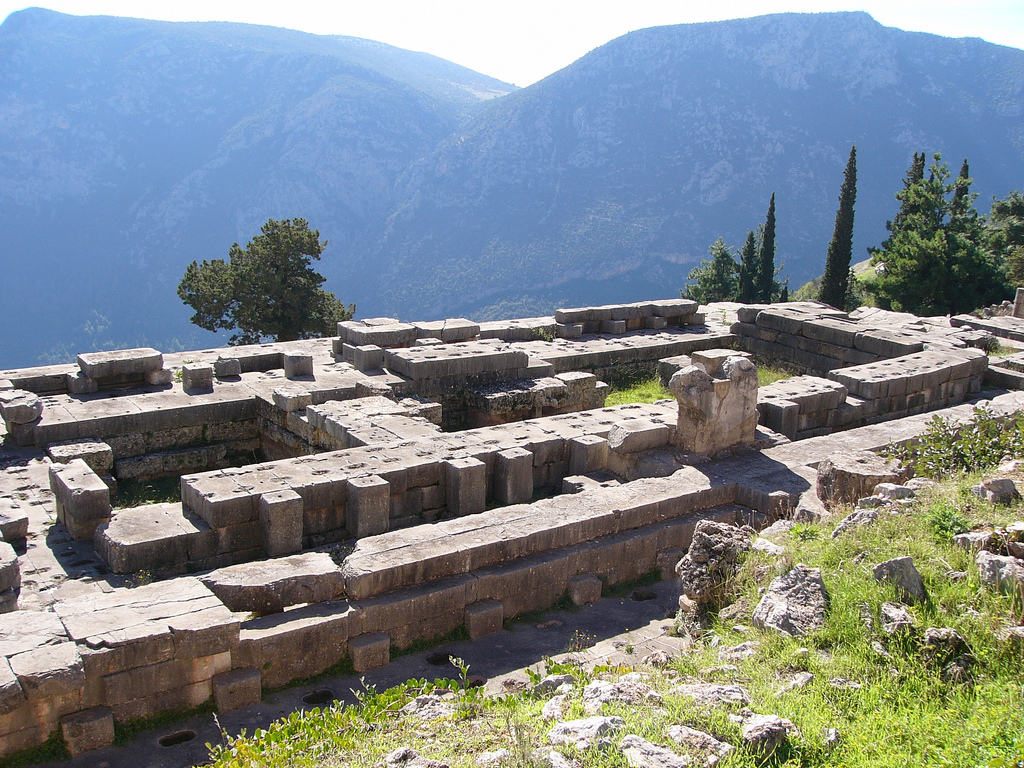 © Photo credits by Catch Penny under CC-BY-2.0
The area of the temenos is crossed by the Sacred Way, which winds its way up three ramps to reach the Temple of Apollo at the heart of the sanctuary.
The Sacred Way is lined with the treasuries (thesauroi) and votive monuments built by various cities in honour of Apollo.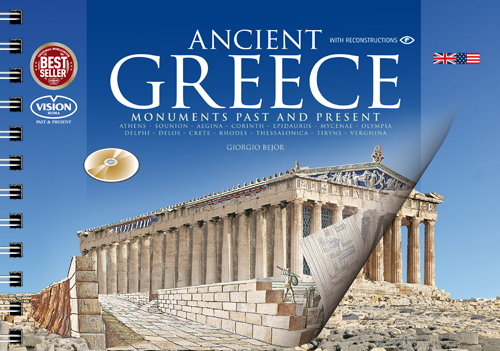 Do you want to know more about Delphi and the history of Greece?
Check out our guidebook to Ancient Greece, with detailed history and Past & Present images of the Acropolis, the Parthenon, Delphi and all the greatest historical and archaeological sites of Ancient Greece.
How to get to Delphi