On the east side, the sanctuary of Olympia was closed by a long and narrow portico, called Echo Portico because of the echo one could hear seven times over.
This portico separated the sacred area from the stadium, in which the most celebrated games in history took place every four years.
Today the start and finish lines are still clearly visible; the space was enclosed with an artificial bank, on which the spectators would watch the games and which could seat 40,000 people.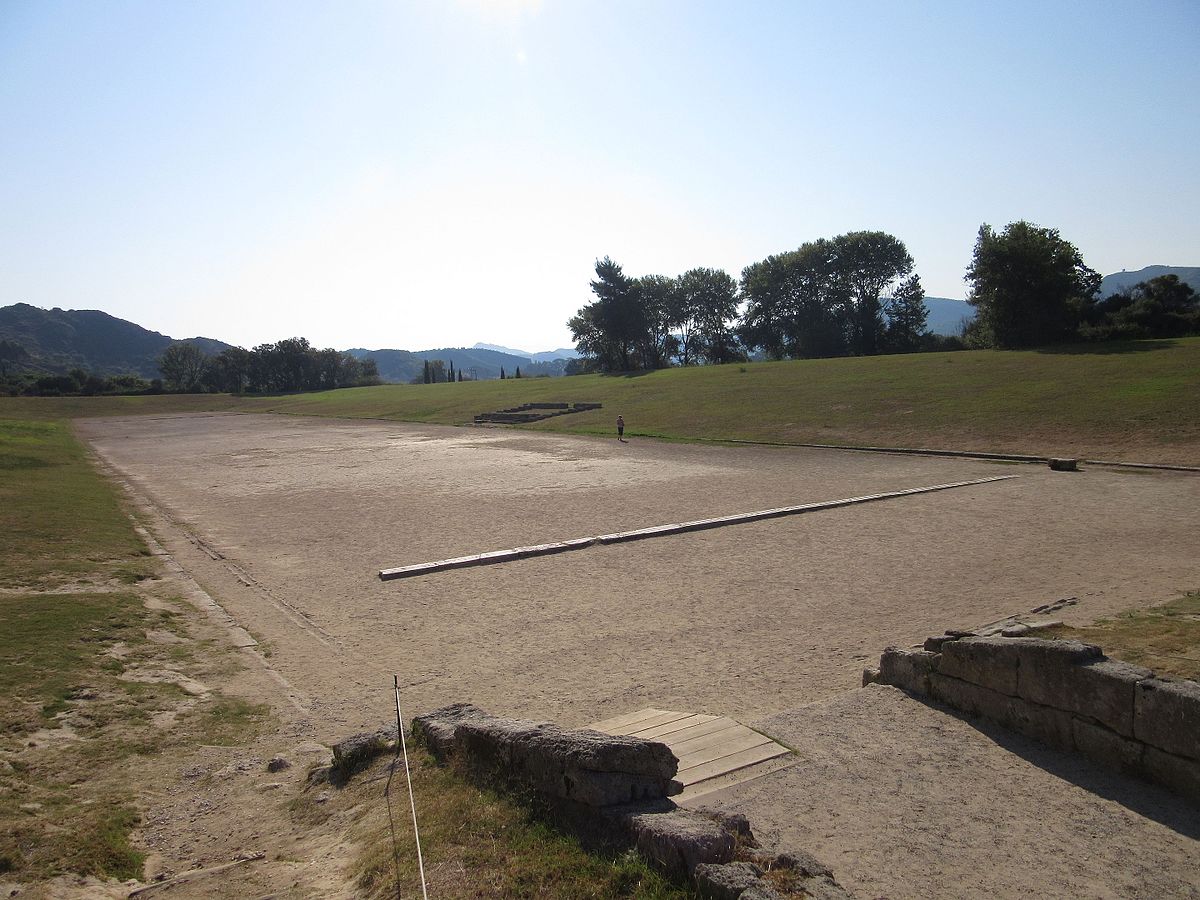 © Photo credits by KPFC under CC-BY-SA 3.0
Several other buildings were constructed during antiquity around the sacred yard of Altis, such as a gymnasium and a palaestra, Baths and the Theokoleion, the priests' house.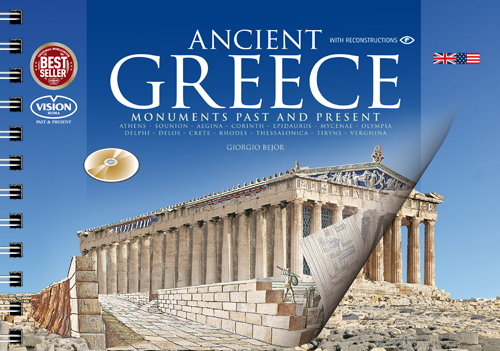 Do you want to know more about Olympia and the history of Greece?
Check out our guidebook to Ancient Greece, with detailed history and Past & Present images of the Acropolis, the Parthenon, Olympia and all the greatest historical and archaeological sites of Ancient Greece.
How to get to the Stadium of Olympia