The Theatre of Pergamon, built during the 3rd century B.C., is of the Hellenistic type, with a cavea that goes beyond the stage, and it was partly modified during the Roman Age.
It is surprising in its dimensions: 80 rows of very tall steps, with the highest situated about 36 meters above the orchestra pit; it could seat 10,000 spectators.
Another interesting element is the presence of a terrace 246 meters long, a singular porticus post scaenam, with a covered Doric portico leading to the Temple of Dionysus, installed in its northernmost extremity.
The sacred building, a perfect example of a prostyle, tetrastyle, Ionic Hellenistic temple raised on a podium made accessible by a staircase, is constructed of andesite, a volcanic rock, as are almost all the Attalid buildings of Pergamon.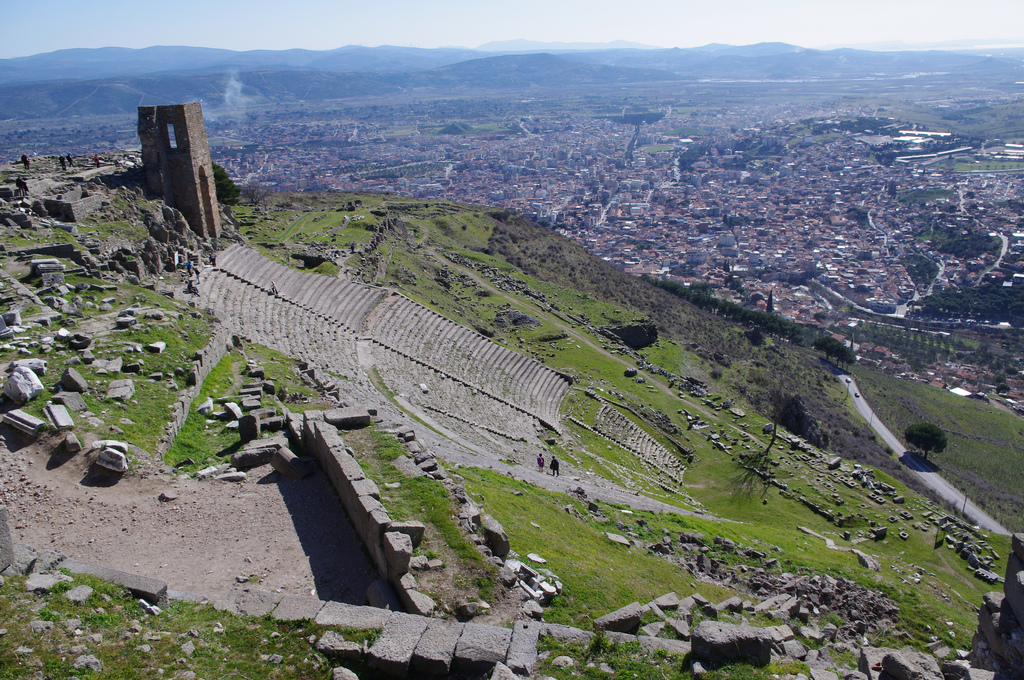 © Photo credits by Ken and Nyetta under CC-BY-2.0
It was restored and clad with marble during the Roman Age by Caracalla, who was venerated in the city as Neos Dionysos. Around the theatre, from north to south, are a series of monumental complexes positioned in a fan-like arrangement.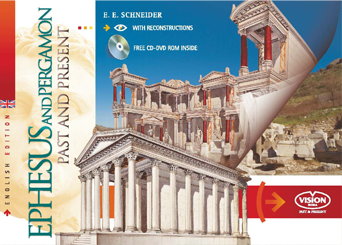 Do you want to know more about the history of Ephesus and Pergamon?
Check out our guidebook to Ephesus and Pergamon, with detailed history and Past & Present images of their greatest historical and archaeological sites.
How to get to The Theatre of Pergamon