On its north side, the sacred yard of Altis reaches the slope of Cronion. Here excavations revealed a long terrace on which there stood the thesauroi, a row of shrines designed to hold the votive offerings dedicated to Olympia by the cities of Greece, and those of its colonies in particular.
On the west end of the terrace stood the Nymphaeum of Herodes Atticus, built in the IInd century AD. This is a ornamental fountain which collected the waters of a big aqueduct originating in the nearby mountains, consisting of a rectangular basin and a larger semicircular one, the curved wall of which contained evenly spaced columns and niches containing statues of members of the Roman Imperial Antonine dynasty and of the family of Herodes Atticus.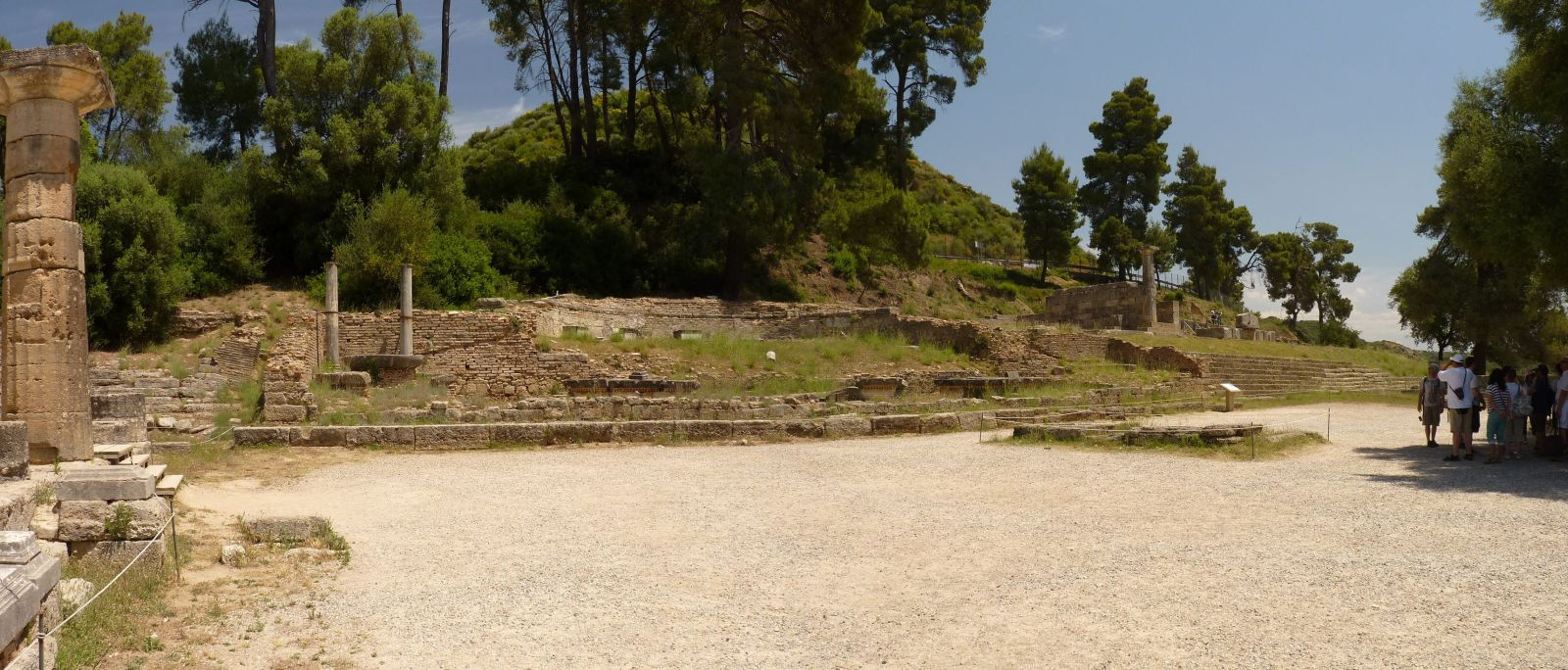 © Photo credits by Ronny Siegel under CC-BY-2.0
The most impressive of these statues is that of the wife of Herodes Atticus, Annia Regilla.
As priestess of Demeter, she donated a statue of a bull to the sanctuary: this was also originally located in the nymphaeum, and is now kept in the Olympia Museum.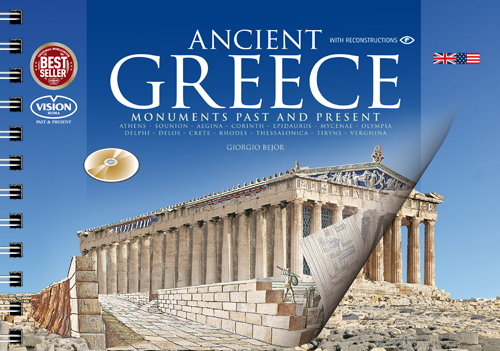 Do you want to know more about Olympia and the history of Greece?
Check out our guidebook to Ancient Greece, with detailed history and Past & Present images of the Acropolis, the Parthenon, Olympia and all the greatest historical and archaeological sites of Ancient Greece.
How to get to the Archaeological Site of Olympia