The Philippeion, erected by Philip II of Macedon after the Battle of Chaironeia (338 BC), in which the Macedonian king defeated the Athenians and their allies, stands close to the Heraion.
The circular building stood on a base of three steps, on which there was an external colonnade consisting of 18 Ionian columns which surrounded the circular cell, the roof of which bore marble tiles, antefixes with palmettes and drip mouldings in the form of lions' heads.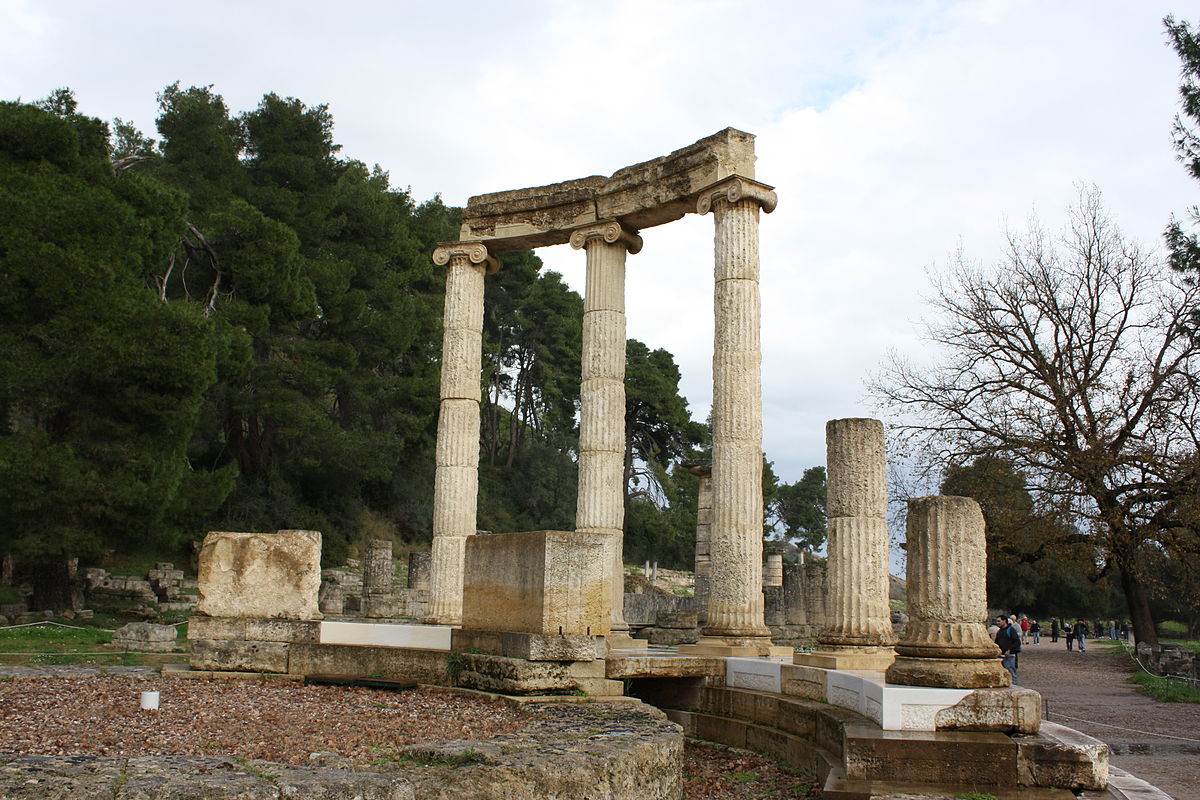 © Photo credits by Wknight94 under CC BY-SA 3.0
The cell, the inner facade of which was decorated with nine half-columns with Corinthian capitals, contained a group of five statues sculpted by the sculptor Leochares, one of the specialists in chryselephantine statues active around the middle of the IVth century BC.
The statues depict members of the Macedonian royal family: Philip II, his parents, Amyntas and Eurydike, his wife Olympias and his son Alexander the Great, who was responsible for the completion of the building after his father's death in 336 BC.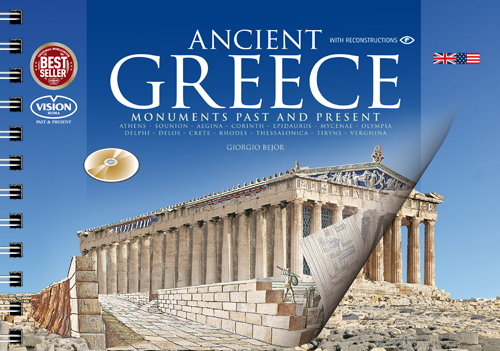 Do you want to know more about Olympia and the history of Greece?
Check out our guidebook to Ancient Greece, with detailed history and Past & Present images of the Acropolis, the Parthenon, Olympia and all the greatest historical and archaeological sites of Ancient Greece.
How to get to the Philippeion