Of the lower city, an amphitheatre, a stadium and a theatre the starting point of the sacred road leading to the Asklepieion , have been identified.
The cult of the Greek hero Asklepios, god of medicine and son of Apollo, was introduced in Pergamon in the 4th century B.C., as a branch of the sanctuary of Epidaurus in the Peloponnese.
The cult spread widely through Asia Minor during the Hellenistic, and especially the Roman, times, as well as throughout the rest of the empire: around 200 sanctuaries to the god are known. The therapeutic ritual was a mixture of the supernatural and the practical.
The main element was incubation: the patient slept in the sanctuary and woke up healed, or else, if he wasn't so fortunate, he told his dreams to the priests, who prescribed treatment based on their interpretation.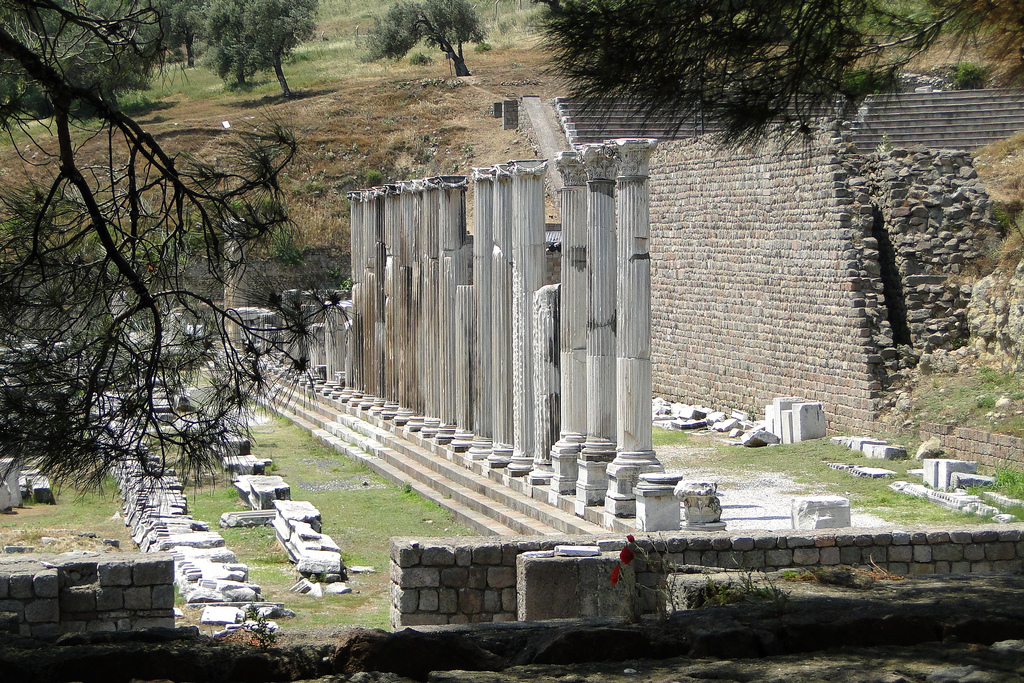 © Photo credits by Adam Jones under CC-BY-SA-2.0
Unless the dream was very detailed, it was up to the priests to interpret it, thus also acting as doctors, but even doctors not connected with the clergy practiced in the Asklepieion.
The most famous of these was Galen, the most important doctor of antiquity after Hippocrates, who was born in Pergamon and practiced in the sanctuary, after gaining medical experience as the doctor for a group of local gladiators.
The Asklepieion is outside the city, to the southwest. Ever since its origins, the sanctuary developed progressively. According to the ancient scholar Pausanias, the first temple of Asklepios was built in the first half of the 4th century B.C., and this has been confirmed by the excavations, which have shown the existence of the sacred enclosure in the 4th century, with a development in the Hellenistic period.
Nevertheless, the Asklepieion of Pergamon reached its most glorious period in the 2nd century A.D.
The general layout of the area as it appears now dates from the reign of Hadrian on.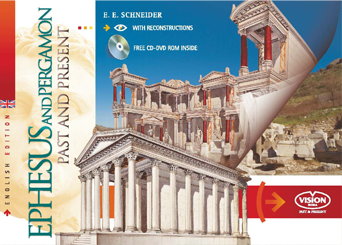 Do you want to know more about the history of Ephesus and Pergamon?
Check out our guidebook to Ephesus and Pergamon, with detailed history and Past & Present images of their greatest historical and archaeological sites.
How to get to The Asklepieion, Asclepion, Pergamon