The Heraion, or Temple of Hera, is the oldest sacred building in the Sanctuary of Olympia.
It was built in the mid VIIth century BC, while an initial restoration dates back to c. 600 BC.
The Heraion is a Doric peripteral temple, with six columns across the back and front and sixteen down the long sides; the pronaos and opisthodomos are distyle in antis (ie they had two columns on the facade in between the ends of the walls); the base of the cell was in stone and the elevated parts in rough brickwork.
Each aisle was divided into four areas by columns at the sides on two storeys. The columns were originally of wood, one of which, in oak, still survived, once more according to Pausanias, at the time of his writing (in the IInd century AD).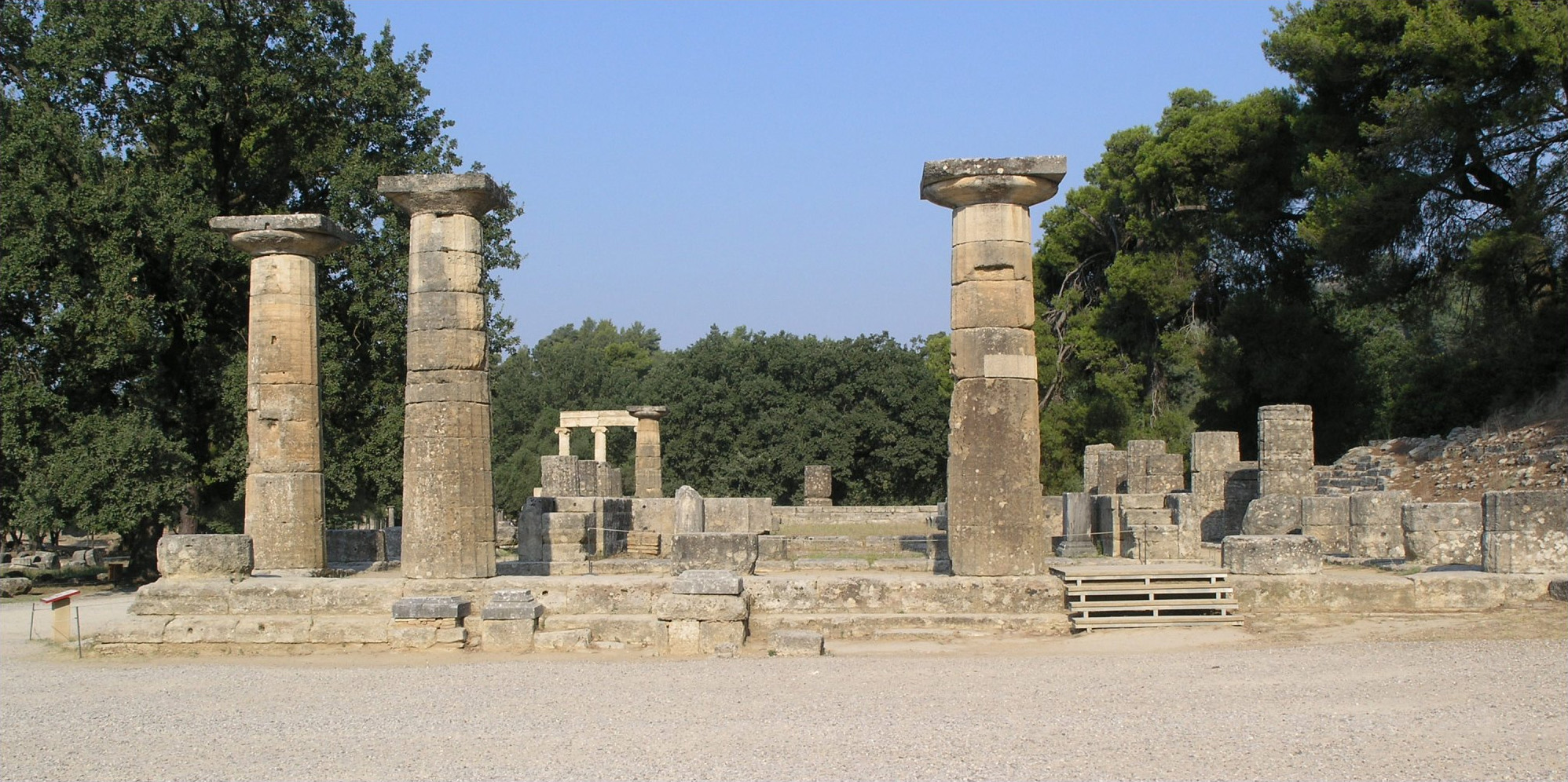 © Photo credits by Matěj Baťha under CC-BY-SA-2.5
In the opisthodomos, the back room of the temple, were kept the agalmata (precious objects received by the sanctuary as votive offerings): a table in gold and ivory, decorated with mythological scenes, which was used for the awarding of prizes to the athletes; a wooden box, with gold and ivory inlay, known as the Chest of Kypselos, donated by Kypselos Tyrant of Corinth who reigned over the isthmus city in the late VIIth century BC.
The famous statues such as the Hermes with Dionysos as a boy sculpted by Praxiteles (a famous sculptor of the late Classical period, active around the mid IVth century, between 370 and 330 BC).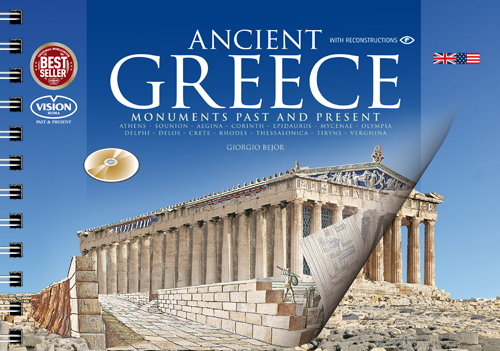 Do you want to know more about Olympia and the history of Greece?
Check out our guidebook to Ancient Greece, with detailed history and Past & Present images of the Acropolis, the Parthenon, Olympia and all the greatest historical and archaeological sites of Ancient Greece.
How to get to the Temple of Hera