The great 528-meter-long colonnaded street, also know as marble street, which leads from the area of the theatre to the harbour, must certainly have been part of the urban layout of the first Imperial Age.
Its final arrangement dates, however, from the period of the emperor Arcadius (395-408 A.D.), probably following the earthquakes that struck the city during the years immediately before then.
The street was bordered on both sides with columns recycled from older buildings, and reached a width of 11 meters.
In the 6th century, a monument consisting of four free columns set on round pedestals richly decorated with niches bearing Christian symbols was erected in the center of the street; the capitals probably held the statues of the four Evangelists.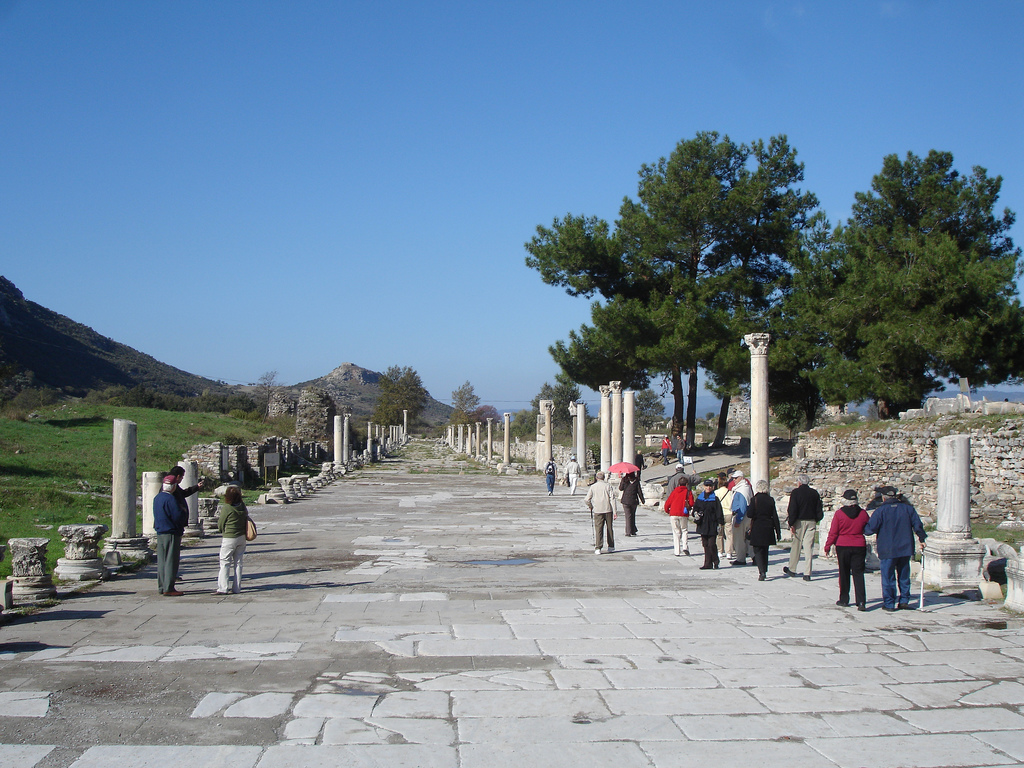 © Photo credits by Lyn Gateley under CC-BY-2.0
Originally the Arcadiane was to be closed on each side by a gate; on the harbour side there stood, in fact, a monumental structure with three entrances separated by Ionic columns, probably built during the age of Hadrian.
Two more gates, to the south and north, marked the accesses to the harbour basin.
The south gate was built in around 200 A.D., while the north gate, an arch in honor of the proconsul of Asia, was erected in around the mid-3rd century A.D.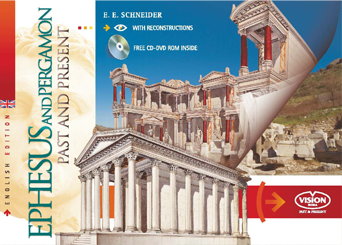 Do you want to know more about the history of Ephesus and Pergamon?
Check out our guidebook to Ephesus and Pergamon, with detailed history and Past & Present images of their greatest historical and archaeological sites.
How to get to The Arcadiane, Ephesus