On the northern side of the Square of Domitian is the Monument of C. Memmius.
This personage, commemorated in an inscription in Latin and Greek, may presumably be identified as a nephew of Sulla, the son of C. Memmius, a friend of Cicero, to whom Lucretius's De rerum natura was probably dedicated, and who died at a young age in 50 B.C.
The general arrangement of the above-ground part, with arches on the façade, is certainly Western in taste; the sculptural decorations, in particular the reliefs adorning the attic, show traditional motifs: a toga-clad man (togatus), a "grieving warrior", the trumpet or torch carrier, and a fourth figure at an altar.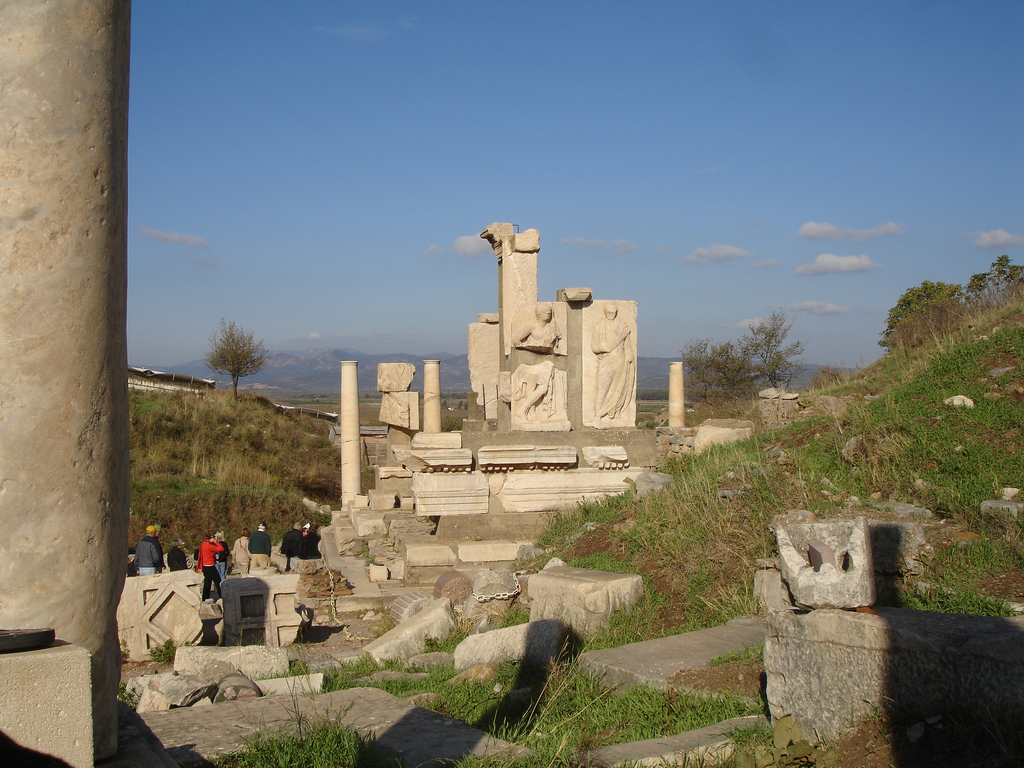 © Photo credits by Lyn Gateley under CC-BY-2.0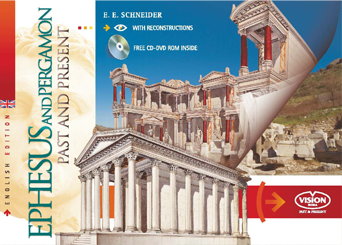 Do you want to know more about the history of Ephesus and Pergamon?
Check out our guidebook to Ephesus and Pergamon, with detailed history and Past & Present images of their greatest historical and archaeological sites.
How to get to Monument of Memmius, Ephesus