The main city street, which ran between the two high points of the city, was known in ancient times as the Embolos, and it is there that the annual procession was held on 6th May in honor of Artemis.
Today called Curetes Street, it joined the State Agora with the Trade Agora (Tetragonos Agora) and the Library of Celsus.
Rebuilt and restored a number of times during the Roman Age, it progressively came to be flanked by colonnades, honorary and funerary monuments, public buildings, and shops.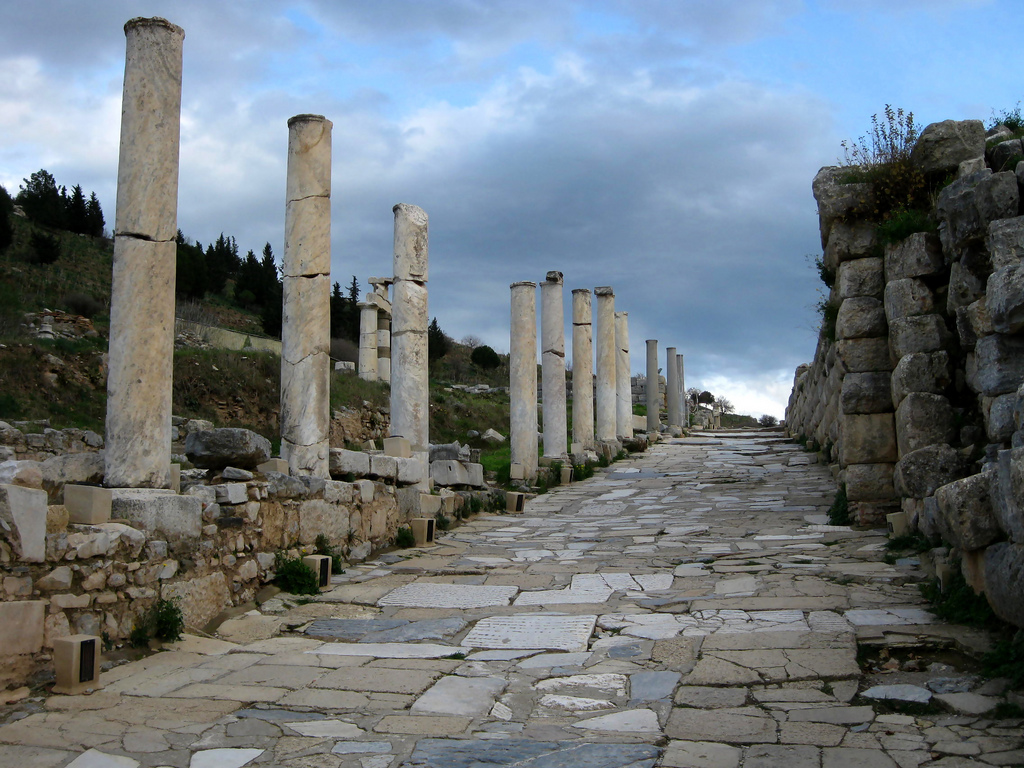 © Photo credits by Ty under CC-BY SA-2.0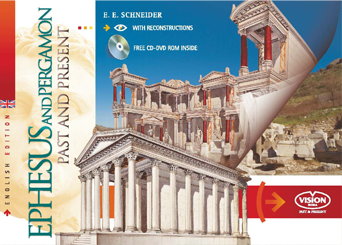 Do you want to know more about the history of Ephesus and Pergamon?
Check out our guidebook to Ephesus and Pergamon, with detailed history and Past & Present images of their greatest historical and archaeological sites.
How to get to Curetes Street, Ephesus