From about the middle of the Central Court a corridor sloping northwards leads to the North Entrance, below which runs the central drainage conduit. On either side are covered hypostyle areas, the Bastions, which have masons' marks cut on their walls.
A replica of the fresco of the Bull in an Olive Grove has been placed in the west one. A large pillared hall begins at the north end of the corridor, whose roof is supported by eight pillars and two columns, the so-called Customs House. On the left is the North Entrance and Bastion that formed the main entrance. Besides this entrance, there was another, that must have been cultic in character, since it was next to a Lustral Basin.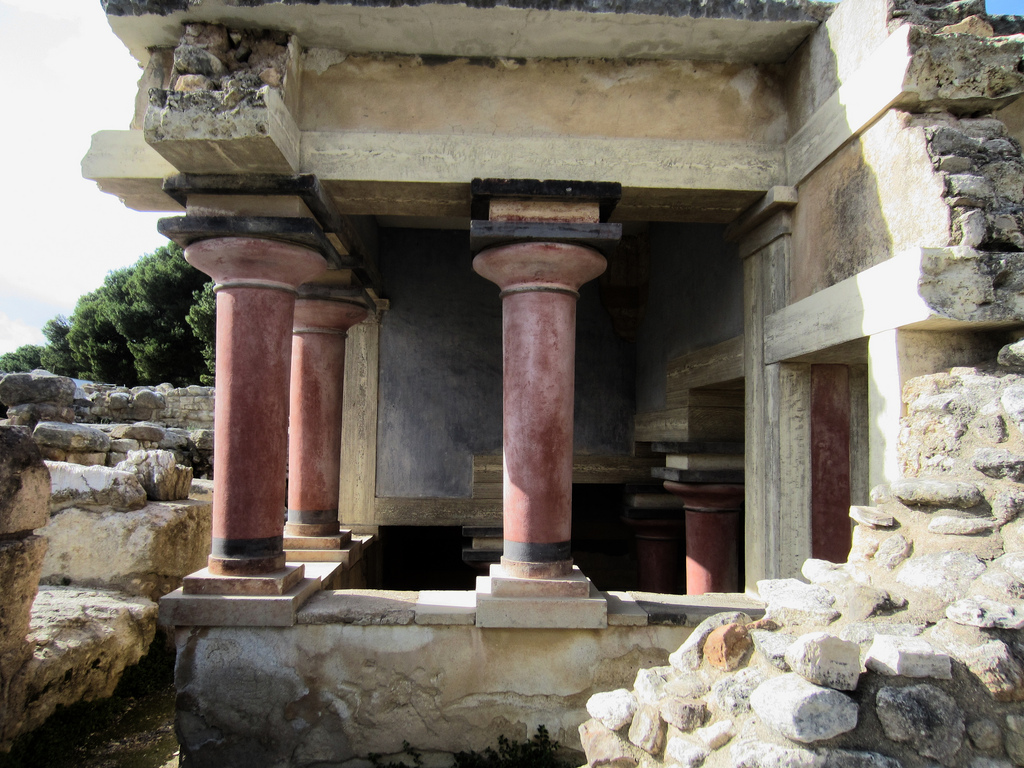 © Photo credits by Nelo Hotsuma under CC-BY-2.0
In the northwest corner a lid was found with the name of the Pharaoh Khyan.
Northwest of the Central Court there is a building complex with rounded corners that belongs to the Prepalatial period (3rd millennium BC), and below it Neolithic remains were found (6th millennium). Evans called this the Dungeons.
In the last period of the Palaces a shrine was built on this spot, from the upper floor of which the Miniature Frescoes with the Tripartite Shrine, Sacred Grove and Blue Monkey Saffron Gatherer had fallen.
In the northwest part of the Palace is the Theatre Area. The tiers of seats form an angle.  A stone platform at the south corner is thought to have been the Royal Box.
The two wings of seats are estimated to have seated 500 spectators. The area for the performances was low and stone paved, and there was a Processional Way with branches off it.
The Processional Way met the Royal Road. There were houses on both sides of the road, like the House of the Frescoes and the Arsenal. Further to the west is the NW Treasure House, named after the bronze objects found in it, and the road ends at the Little Palace, which is on the right of the road from Herakleion to Knossos.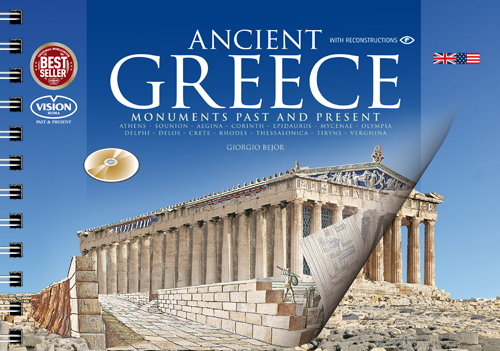 Do you want to know more about Crete and the history of Greece?
Check out our guidebook to Ancient Greece, with detailed history and Past & Present images of the Acropolis, the Parthenon, Crete and all the greatest historical and archaeological sites of Ancient Greece.
How to get to West Wing of the Central Court, Knossos