The Sanctuary of Poseidon at Cape Sounion stands on a high promontory in the southernmost reaches of Attica. In a prominent position on the promontory, the temple was the first and last visible sight of Attica for anyone arriving or leaving by sea.
Access to the sanctuary was from the north side of the hill. The sanctuary was entered through a Propylon, next to which was a double portico with marble benches; a ramp led up to the temple, which was erected a little after the middle of the Vth century BC, over the remains of an older temple, which must have been started around 490 BC and was destroyed by the Persians in 480 BC.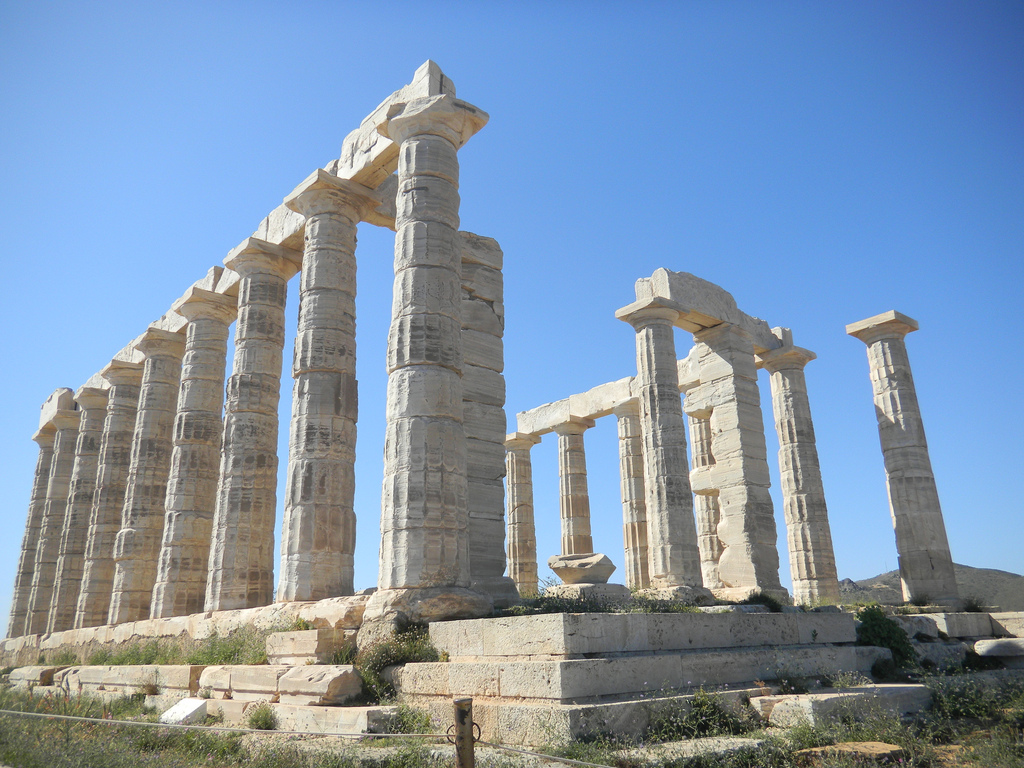 © Photo credits by Stefano Costa under CC-BY-SA-2.0
The temple to be seen today is in marble from the nearby quarries of Agrileza, with thirteen fluted Doric columns on the long sides and six on the short sides. The columns have only 16 flutes instead of the traditional 20, which gives them a more slender appearance.
Inside the colonnade is the cell, which is divided into three parts according to standard practice: pronaos, naos (where the statue of the god was kept) and opisthodomos.
The area in front of the pronaos must originally have been decorated with scenes of battle against the Centaurs and Giants and scenes of the life of Theseus: some blocks of the frieze are still visible as they have been recycled in the fortifications to the left of the ramp leading up to the temple; one of the floral acroteria is kept in the National Museum in Athens, but the sculpted decorations on the pediment have been lost.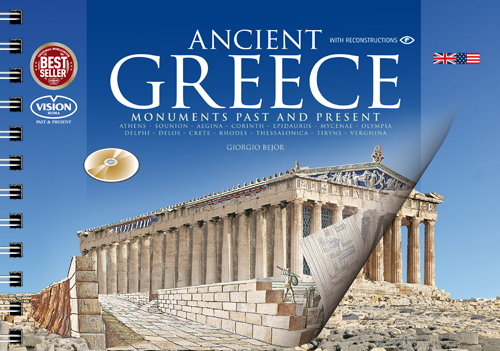 Do you want to know more about Olympia and the history of Greece?
Check out our guidebook to Ancient Greece, with detailed history and Past & Present images of the Acropolis, the Parthenon, Olympia and all the greatest historical and archaeological sites of Ancient Greece.
How to get to the Sanctuary of Poseidon